I have written and edited this post a gazillion times already. It's been ready to go live for more than a month but for some reason, I didn't know when to post it.
Now that there was a recent incident at home concerning finances, I know it's time to publish this entry and remember how faithful God is.
---
Date: March 9, 2019
Don't be like them, for your Father knows exactly what you need even before you ask him! – Matthew 6:8
Imagine this scenario…
You and your family are sitting at the dining table.
You tell your children – with a beautiful smile on your face, "Kids, we're having eggs all weekend."
You plainly confessed that the money you were expecting has not been wired yet.
One look at your husband and you both knew what you were both thinking…
We need to be at some place tomorrow. Luncheon meat for lunch? Yes. How about for dinner? 😐
What you just read is an actual account of our family conversation on March 9.
A Backstory
In my post Day 9: Talking and Schooling, I shared our concern about our son who has speech delay.
On Day 33: Delayed Speech, High EQ, I shared our visit to the developmental pediatrician (a.k.a. devped) who evaluated my son.
The diagnosis?
Global developmental delay or GDD.
In my country, his condition puts him under the PWD (People With Disability) Category.
Do you remember how that second post ended?
Here's a quick look.
The DevPed recommended for my son to undergo occupational therapy (OT) and speech therapy (ST) simultaneously for six months. Once a week for OT and, if our finances would suffice, twice a week for speech therapy.
Now that we know what we need, we need to start filtering our options.
What were our criteria?
It had to be a therapy center where our son could undergo both occupational therapy and speech therapy.
The therapists should all be licensed. (Thanks to our OT friend who helped us come up with a checklist on how to find a suitable therapy center for our child.)
The rates should be reasonable.
Other expenses such as transportation, food allowance, etc. should be kept at a minimum, if possible.
It was quite a list, but we had to "count the cost" before finalizing anything.
By God's amazing grace, we were able to find a good place for our son.
It has licensed therapists and a good sensory playground.
It is near our home; thus, the commuting cost is low.
We can even walk our way to and from the therapy center if the weather cooperates and it's not too hot.
Ready to Go!
With the new expenses — assessment fees and biweekly sessions — the whole family is adjusting to the new financial situation.
During the time when we were having the conversation at the beginning of this post, we were running very low on cash — almost nothing's left.
Prior to that first scenario, I committed to volunteer to one of the ministries at church. I know God will also be the One to provide for our needs — in this case, finances for food and transportation.
It's amazing how the Lord comes through in situations like this.
God has already planned this thing out even before I prayed to Him for provision (Matthew 6:8). The Lord has sent someone to give us a ride to where we're supposed to be (and back home).
Transportation concern – prayer answered!
Tummy Full Part 1
My work in the said ministry involves being stationed at the lobby outside the training rooms. My children usually find their 'space' where they sit on the floor and get preoccupied with their friends or their phones.
On this particular Saturday, there was another ministry that was gathering in one of the rooms on our floor.
As the other ministry concluded their day and we started ours, a white-haired lady went out of the room, smiled at my children, and handed over bowls of champorado (chocolate rice porridge) to my children.
She said they had some untouched leftovers from their training.
I was thankful to her – and to the Lord, most especially – when I saw the excitement on my son's face.
His face brightened up as he gladly received his bowl of champorado.
Tummy Full Part 2
Not long after this wonderful surprise, another provision came along — toasted siopao (hot buns) from our teenage volunteer.
Wow! That's the third time today that the Lord showed His faithfulness towards us.
Don't get me wrong.
My husband woke up early and prepared food for everyone to make sure we would all have our fill since Saturday is one of the busiest and longest days in our week as a family.
So, on top of the meal that my husband prepared, the Lord has a lot of treats for us – and of all days – today.
Tummy Full Part 3
During the downtime (or off-peak hours, as I call it) when training starts, our team usually takes this time to have lunch or eat some snack.
One of the members of our team came back from the cafeteria with a big bowl of flavored french fries and a big serving of baked macaroni.
The kids were super happy to see the french fries. (Why am I not surprised!?)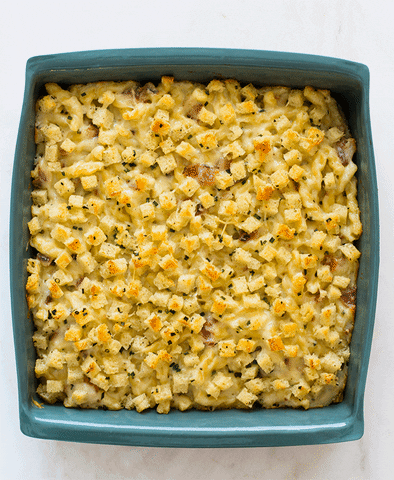 As for the pasta, my co-member didn't expect the serving to be that much. So, she offered the rest of her pasta bowl to me.
Did I receive it?
Gladly!
Baked macaroni is one of my favorites since birth!
What's even more incredible is that our ministry offers a free snack every session.
Today, we had some delicious chicken sandwich.
Do you want to hear what's even more amazing?
Our teenage daughter went out of her way and generously bought food for everyone (meaning our family) from McDonald's.
Yes, she used her own money to give us all a treat.
Truly when the Lord opens the gates of heaven, we will have more than our fill of blessing!
Tummy Full Part 4
The last stop of our day – our discipleship group (or Dgroup as we call it).
It's a gathering where we study and learn more about God — who He is, what He did, does, and will do — in our desire to pursue a personal relationship with Him.
This meeting starts at dinner time.
We have no more money left to buy dinner.
But that's okay because the Lord never fails.
True enough — the Lord provided through our Dgroup leader who ordered food for our group – the children included.
Isn't God Amazing?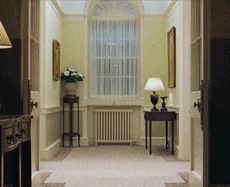 I praise and thank the Lord for my takeaways in this experience.
God never fails to come through.

God has provided for our needs even before we ask Him of it.

Dependence on the Lord is a humbling yet awe-inspiring experience (especially when I see how the Lord deals with the issue at hand)

God's promises are backed by the honor of His Name (Psalm 138:2)

Jesus provides, not my paycheck.
Truly, there is only One, Living God who cares for the needs of His children.
Thank You, my Jesus, for helping me and teaching me to depend on You day by day.
Yes, my Jesus, day by day.
Oh! In case you're wondering…
Did we have eggs all weekend?
I have a faithful God — we've had more.
To God be all the glory for His awesomeness!!!
How about you?
When was the last time that God surprised you with His answers to your prayers? It would bless us to hear your story. Share it in the comment section below.