April 9, 2019
Breathe in. Breathe out.
Do it again.
Breathe in. Breathe out.
Focus on your breathing and wait for your body to stabilize.
That's me talking to myself.
That's the third anxiety attack in less than a week.
The first two? Three days gap.
This third one? It was more like a nervous breakdown.
But first…
I ask forgiveness for not being able to post in the past few weeks.
I have been dealing with whatever it was that was going on in my life.
Please accept my apology and read on for a better understanding of what happened that led to the writing of this post.
What have you been thinking?
I can't do the work I need to do because my husband and I can't figure out a working schedule that actually works at home.
I work from home. My husband works from home.
We both need that "exclusive time" — our working hours so to speak — to do our job. Yes, the jobs that put food on our table. But I can't work out a decent schedule.
To add insult to injury, my laptop is malfunctioning.
It has its own "body clock." At night, it just shuts down. It knows when it's time to rest.
Good for it!
I can't escape the call of motherhood.
There's a lot of pending work I can't do because the kids don't want to take a nap.
I can't take my eyes off of them because there's nobody else who will do the work.
Oh, the many things I need to do! Oh, so little time!
What are you feeling?
I'm exhausted.
I haven't had a decent sleep for eons.
I feel insignificant.
I feel like I can't do anything right.
I feel like I have failed everyone — my husband, my children, my employer, and my God — because of my ingratitude and critical attitude.
I'm so tired I don't want to think anymore.
I don't want to plan anything or think about how I'm going to make things work tomorrow.
I don't want to think about another routine-that-might-work-or-not or another task management scheme-that-might-work-or-not.
I don't want to think about how my husband could help me with things so I can do my work.
I don't want to think about the next day, the next hour, the next minute.
I just want to do nothing. Think about nothing. Feel nothing.
Everything feels temporary, especially my happiness.
I don't understand — how can I feel pain in my heart and feel numb at the same time?
My mood changes so quickly. I'm laughing one minute and I'm crying the next. Even the simplest of triggers make me cry.
(I saw a movie and watched a widower father singing as he approaches his dumbfounded children who didn't know he was a human with a heart — yes, he's strict that way — and that he could sing.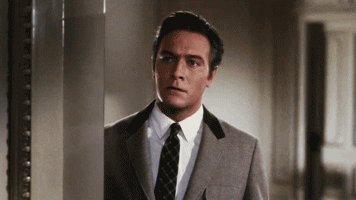 It was the beginning of the healing in their relationship — the father and his children's. I caught myself crying over a song! Is this a simple thing?)
My heart aches. Then, I'm numb again.
So this is how it feels to be in the dark.
I feel so lost.
This is the first time I have felt this way under "normal" circumstances. ("Normal" defined as having a good marriage and wonderful children.)
I don't like the darkness but I can't see the light.
I want to but I can't.
I don't know what to do. I don't know where to go. I don't know where to start.
Yes, even Christians get depressed.
Physical exhaustion, the pressure at work, unfinished long-overdue tasks, the mental load of motherhood and homemaking — ah! The perfect recipe for an anxiety attack.
Guess what makes this all sound so trivial?
These high expectations are in my head. While the reality and gravity of my tasks are real, I was the one who set these high expectations for myself.
That lingering feeling of wanting to tick off every single thing on your To Do List but your reality makes it last for weeks — even months. There is no sense of accomplishment, only incompetence.
Lies, lies, lies!
That's the thing…
I do know what to do – turn my eyes on Jesus.
I do know where to go – to my Jesus.
And I do know where to start – choose Jesus today and every day after.
You think your husband can't help you?
He's doing what he can so I can have time to work on my client tasks. He cooks food, helps cleans the house, looks after the kids when (not "if") he can.
And yes, it's nice to be reminded that Jesus provides, not my paycheck.
This lifts the heavy burden off my shoulders.
"It is useless for you to work so hard from early morning until late at night, anxiously working for food to eat; for God gives rest to his loved ones." – Psalm 127:2
You have all these complaints in your head that your critical thoughts turn into a disrespectful attitude that is showing in your actions.
Even when he can see the criticism in my face and the disrespect in my actions, my husband was gracious enough to forgive me.
He didn't preach. He didn't judge. He didn't minimize what I was going through. He didn't say how much better he is of a person than I am.
Love. That was what he showed me instead.
That supernatural humility and grace that I know could only come from the Lord was shown through my loving husband.
Your complaining you can't work because you are an on-call mother 24/7?
Reality check, Mama Sel:
Motherhood is a gift – a healthy womb is a favor from the Lord.
The things I do every day, no matter how small they may seem to others, are valuable in the eyes of my Jesus.
Even Jesus did something so controversial in His time. He washed the feet of the disciples — something that the lowest of the lowest slaves used to do.
What does this say about the menial things we do as moms?
There is value in the menial.
Our definition of what's "best" for our children should not be defined by the culture and the society we live in.
As we let Jesus define "the best" for our kids, the heavy burden is lifted from our shoulders.
Why?
If Jesus says it is what's best, He will give us the power to carry on as we draw our strength from Him, keep our eyes on Him, and trust Him with our everything — yes, even with our children.
Am I "less" because I was depressed?
I am not proud of the thoughts in my head or the negativity in me while I was having this dark episode in my life.
But I will not sugarcoat how difficult the struggle is and the reality of depression even among Christians.
Does that mean I am "less" of a Christian than others are because I was depressed?
Does that mean I have less faith in God?
Does that make me a bad Christian?
Definitely not!
The mental load of motherhood is real.
The struggle is real.
Depression in motherhood and homemaking is real.
The Antidote
I am thankful to the Lord for granting me a loving husband who is patient and kind enough to stay beside me as I cried even when I don't know why I was crying. (I felt so sad only tears could express what was in my heart.)
I am thankful to the Lord for children who are quick to forgive and always ready to open their arms wide and hug me tight.
I am thankful to the Lord for one of my good friends whom God used to cry with me, to help me process my thoughts and emotions, and to follow up on me even if she didn't have to.
In all these, I get to experience the Lord's presence as well as a bit of heaven on earth — with the grace, forgiveness, and love that these people showed (and that could only come from the Lord) and continue to show me even if I have behaved badly in the past.
I was grumpy, now grateful.
I felt condemned, now cared for.
I was exhausted, now encouraged because of what Jesus offers me as I look at His cross — love, forgiveness, a new life.
Thank You, My Jesus, for Your love that never fails and never gives up on me!
Ever.
"Then Jesus said, 'Come to me, all of you who are weary and carry heavy burdens, and I will give you rest.'" – Matthew 11:28
How about you?
How can you show appreciation for your mom for the heartaches she endured and the sacrifices she went through to make sure she could give you — her child she loves so — a good and comfortable life?