January 17, 2019
Whatever is good and perfect is a gift coming down to us from God our Father, who created all the lights in the heavens. He never changes or casts a shifting shadow. – James 1:17
The Need
On my post Day 9: Talking and Schooling, I shared the pressing concern that my husband and I have towards our son — his language delay.
With his age, he should already be in preschool.
Since our son verbally expresses himself in German (a.k.a. language we don't understand 😬), we agreed it was time to take action.
The Experiment
Last year, we took our son at a preschool learning center near our home.
We wanted to know the assessor's input on our son's school-readiness — if he is ready — and if they have a program for someone like him (with language delay) at their school.
So, we sat there and talked with the teacher-in-charge.
We mentioned our son's condition and that we were open to the possibility that he may not be qualified to start schooling yet.
Nonetheless, we went through the exam anyway.
(Prior to bringing our son for assessment, my husband and I have already agreed as a couple that we won't enroll our son if the evaluation results indicate that he's not ready yet.
As a mother, my primary concern was that my son might get bullied at school and he won't have the words to tell us what happened. Now that would be heartbreaking! 😭)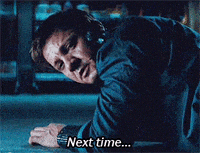 After our son finished his assessment, the teacher said she would get back to us once she has interpreted our son's work.
She never got back to us.
Maybe that was her way of saying, "Sorry, next time."
The Ad
The story I shared with you happened around May 2018.
As 2018 was nearing its end, my husband and I talked about the inevitable — our son's schooling AND his condition.
We didn't take any action in the past because we believed that every child has his or her own unique developmental timeline. 
And we're right…
And wrong at the same time.
With the stories we hear of children learning to speak at age 6 or 7, we thought our son was the same — a "late bloomer."
We were right to believe that every child is different.
We were wrong to wait passively and assume everything was okay. It's not.
Talking with our doctor and therapist friends in the past couple of years, we were advised to have our son checked by a developmental pediatrician (a.k.a. devped).
We were told to start looking because it will take a while before we can be accommodated.
Why?
As of Jan 2018, there are only 51 developmental pediatricians (devped) practicing in the whole country according to an
online article posted by Smart Parenting
.
You read that right.
51. In the WHOLE COUNTRY.
Most of our friends who are working in the medical field told us that the normal waiting time to see a devped is six months.
(Whoa! Define LONG Waiting List!)
My husband and I decided to focus on this concern after our long-awaited and much-anticipated wedding day.
The "Coincidence"
One day when my husband and I were on the go, we saw a printed ad of an institution offering developmental assessment.
Below are the reasons why the ad made such an impact on us. 
The said institution is located in a city that's accessible from our place — it's only a ride away.

This happened during the time when my husband and I were actively looking for a good yet reasonably priced developmental pediatrician (Coincidence? Nah! There is no such thing in the Lord. 😉)
So, I Google-stalked and Facebook-stalked the said center to check its rates and — especially — its credibility.
Was Google-stalking necessary?
Definitely!
Goal #1: The Search for a Reasonably Priced Developmental Pediatrician
We understand the fact that an evaluation like this from a good medical professional will cost us. But wasting our hard-earned money on something unlicensed is definitely unacceptable.
So, I reached out to the institution via Facebook Messenger and discovered that they offer developmental assessments for a reasonable rate.
It's affordable enough compared to the first quote I had from a different doctor.
Praise God! 🙌 One down.
Next, schedule an appointment.
Goal #2: Set an Appointment with the Developmental Pediatrician ASAP
After inquiring about the doctor's availability, we were able to book an appointment for our son the following month — January 2019.
What happened was contrary to what our medical friends told us (and as is usually the case)!
We know it is only the Lord who can make such a miracle happen. (Thank You so much, my Jesus, for this! 🙌)
Setting an appointment: check! ✔️ 
It was that quick and easy.
D Day: The Assessment
My husband and I are thankful to the Lord for the kind doctor He assigned to evaluate our son.
She was "animated" (just like me!) and very understanding of the "craziness" happening in the room (Kids! What do you expect?)
The verdict?
My son was diagnosed with global developmental delay (GDD) since he has both learning and speech delays. His condition is serious enough to qualify him as a person with a disability (PWD).
His speech development is only that of an 18-month-old child!
So, what were the doctor's recommendations?
One session per week for occupational therapy.

Two sessions a week for speech…
IF our finances would allow it.
Then, go back to the devped for re-evaluation after six months.
Before hitting the road, my husband and I inquired about the therapy rates of the institution where our son was evaluated.
Then, we thanked and praised the Lord for the wonderful evaluation experience (for our son) and His provision for the assessment.
We know that in His time and in His way, we would be able to decide on how to proceed and where to go for our son's much-needed intervention.
Delayed Speech, High EQ
My husband and I chose to walk our way to the nearby mall where we were going to take a ride on our way home.
On my Day 6 post, I shared the health benefits of walking as well as how it benefits us as a couple.
Walking helps us clear our heads as we change our environment, breathe some fresh air, and think under the beautiful blue sky.
Together, my husband and I processed everything that's happening in our family…
The diagnosis.

Future expenses.
How to budget our finances.
What steps to take next.
Trust me when I say that processing all these is exhausting!
The result of our walking, thinking, and processing?
We were all hungry when we got to the mall!
As we took a break from all the seriousness of life, our son pointed at the Famous Belgian Waffle stand. Thank God it had a small eating area at the back with tables and chairs.
A small table and a chair was the only available space left for our little family.
My husband waited for the food at the counter while the little ones and I waited for him at the back. As I sat on the chair, I held on our little one on the table as I sat her on the table.
To my surprise, my son started pulling this bar stool from the side of the waffle stand to our table.
Once he got to me, he pointed at his little sister then the bar stool. (Translation: "The high chair is for my sister.")
Oh, my heart was so glad!!!
This selfless act surely made my day.
My feet may be tired and my head aching from overthinking and over-processing, but I praise and thank the Lord for reminding me to pause and appreciate what I have at the moment — my family.
I thank God for the compassionate and kind little man that our son is becoming.
He may be delayed in his speech, but he is unquestionably and undoubtedly advanced when it comes to putting the needs of others first before his own.
Thank You, My Jesus!
Thank You, Lord, for providing for our needs and for Your timely provisions. Thank You for guiding us and taking us to the kind doctor who saw our son and for the reasonable price we paid for his assessment.
Thank You, Lord, that despite our son's delayed development, You love him and care for him. Thank you for entrusting this gift to us — this wonderful boy, this miracle that You have given us. Thank You for the privilege of seeing how this little man is growing up to be a compassionate and selfless person.
Like You, may he continue to grow in wisdom and stature and in favor with God and man (Luke 2:52). Truly, every good and perfect gift is from You (James 1:17). 
How about you?
Was there a time when you or someone close to you was considered "delayed" in any way? How did you deal with it? How did you overcome the situation? Share your story with us and bless us in the comment section below.